Worship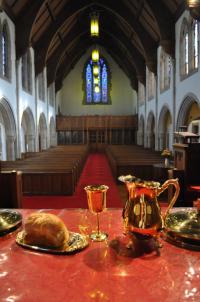 The Worship Ministry provides for the worship of the people of God, including the preaching of the Word, the sharing of the Sacraments, and the music program. If you would like to be a part of planning our worship experiences, join the worship ministry team, which meets once a month. See the calendar for times and/or contact the office for more information.
We have a Sunday morning worship service at 10:00am.
Join us at 9:30am for coffee and welcoming.